Dina has been a supporter of Our Companions Animal Rescue in Ashford, CT and has helped raise funds to benefit homeless pets by giving a portion of art proceeds. She has donated a percentage of pet portrait commissions to the rescue for a number of years and in 2014 Dina painted a mural on the wall at the Sanctuary. They joined forces and created the 'Pet Mural Project' to give others the opportunity to have their pets portrait painted on a mural which hangs at the Program Center in Manchester. Many people wanted their pets painted and the project was a huge success!
A second mural was painted in 2015 and there may be more to come!
Contact Dina if you are interested in a mural for a charity or business.
She also paints murals for private homes
Our Companions Animal Rescue Cottage, Ashford, CT
Beach Mural, Painted by Dina, Donated to Our Companions
Dina donated this mural painted on the wall at the Sanctuary in Ashford. The animals are actual pets of Our Companions members & volunteers and includes her beloved dogs 'Mario & Dalton'.

Our Companions Animal Rescue Program Center, Manchester, CT
2 (two) Animal Park Murals Painted by Dina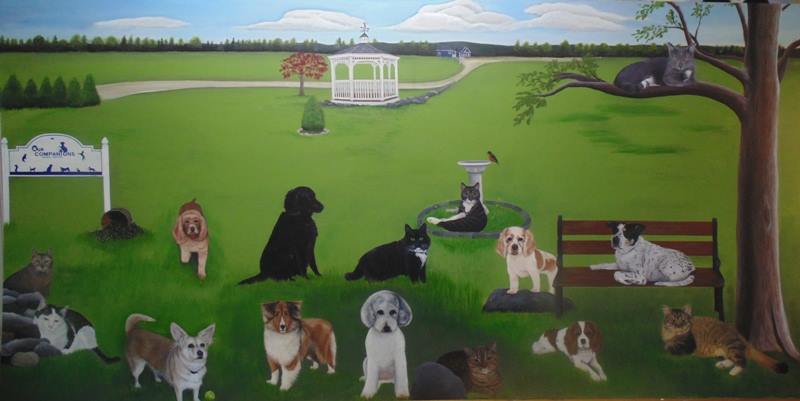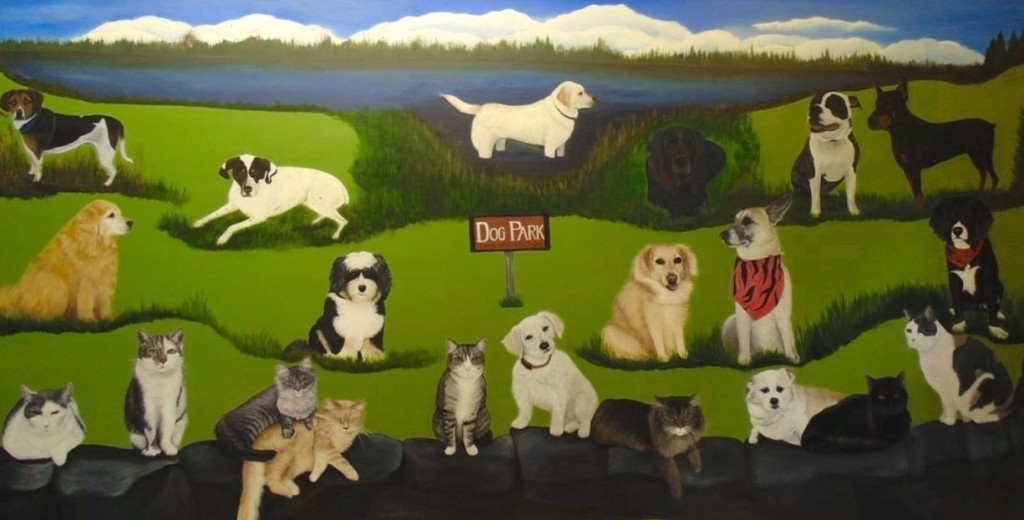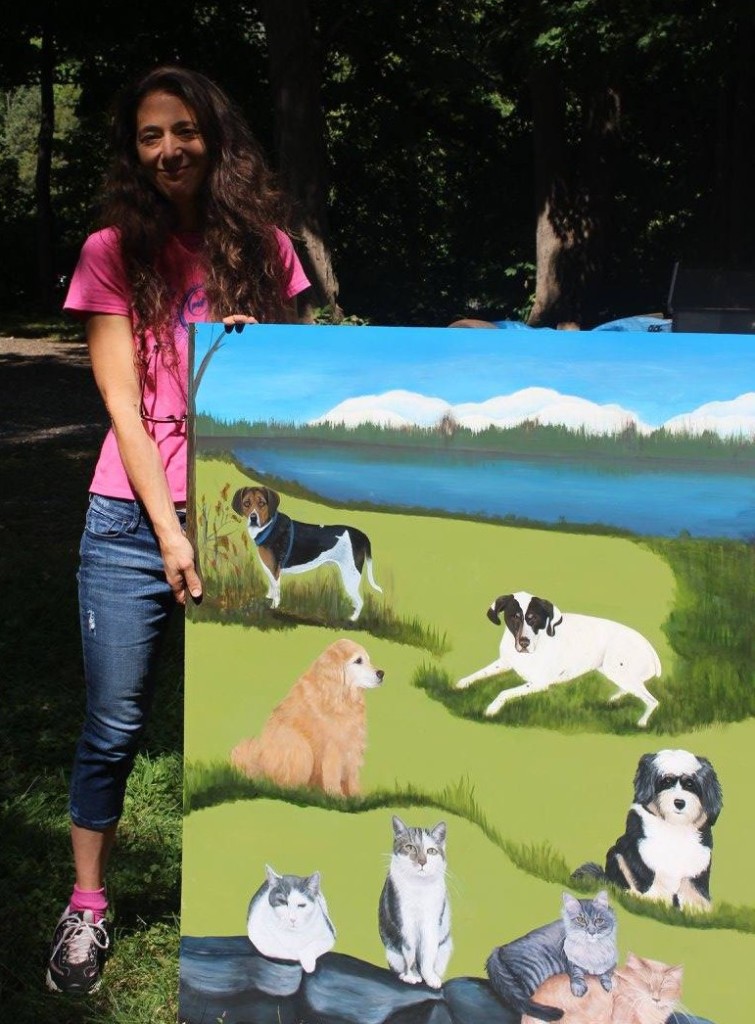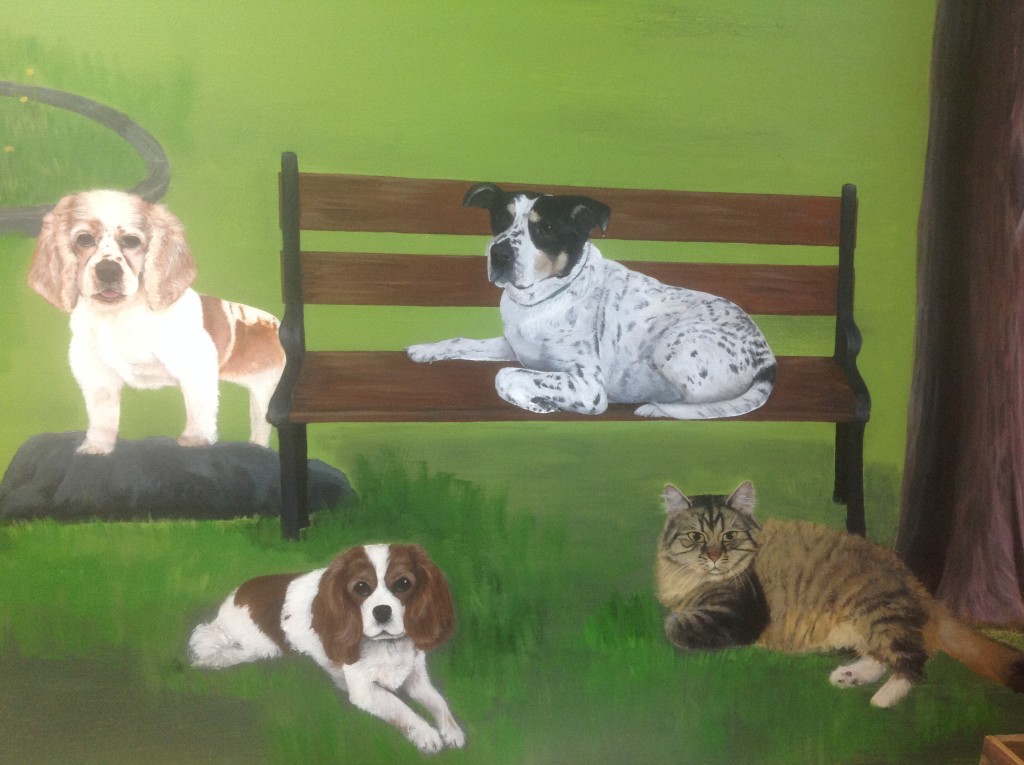 Windsor Education Foundation ~ Raining Cats and Dogs Community Project 2014

For the second time Dina's artist pet designs were chosen for a community project in Windsor. Fiberglass Dogs and Cats were displayed at business around the town and would be auctioned off after a gala to raise money for the organization. She was honored to paint two of her designs; 'Guardian Angel' Lab painted in memory of her beloved dog Mario and her 'Beach Dog' featuring Labrador Retrievers in and around the ocean. 'Beach Dog' raised the most money at the auction and is now outside a RI beach home! Dina and winner Angela Ruff below with her beach dog!