Honor beloved pets that have crossed over the rainbow bridge with a personalized Pet Memorial, painted on slate, canvas or wood.

If you wish to have a pet portrait painted for a memorial please contact me: Dina@paintedbydina.com
I can customize any Pet Memorial with the 'Rainbow Bridge' theme or personalized portrait using your photo. My Rainbow Bridge paintings are available as sympathy cards for purchase here. A Rainbow Bridge poem is included with each card.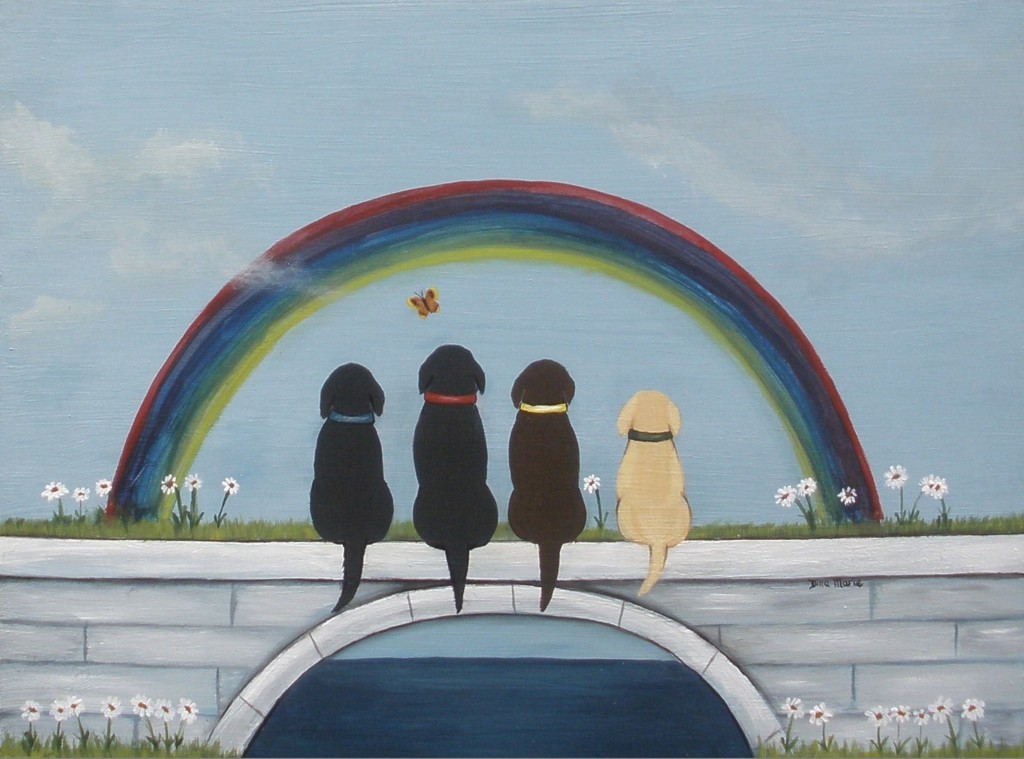 Pet Memorials painted on slate: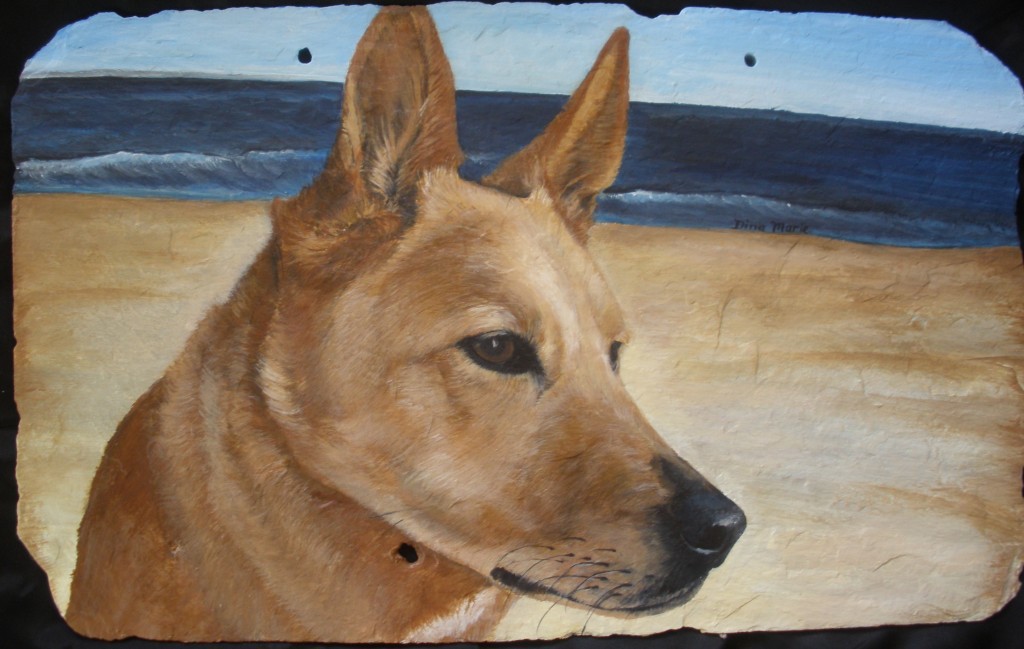 Slate is best for outdoor use and can be coated with a clear sealer.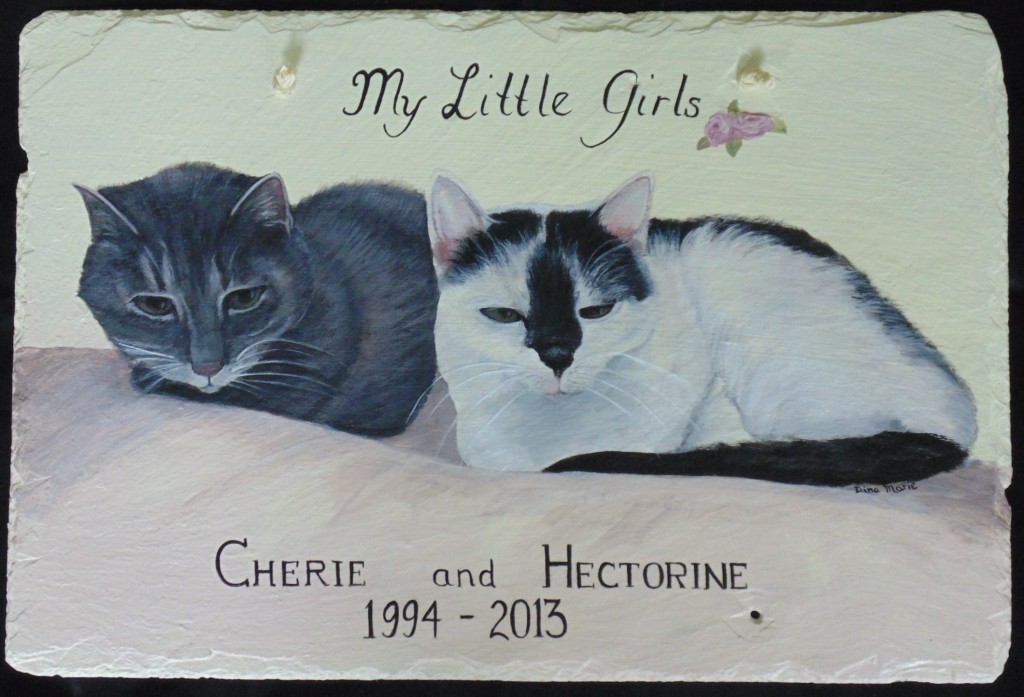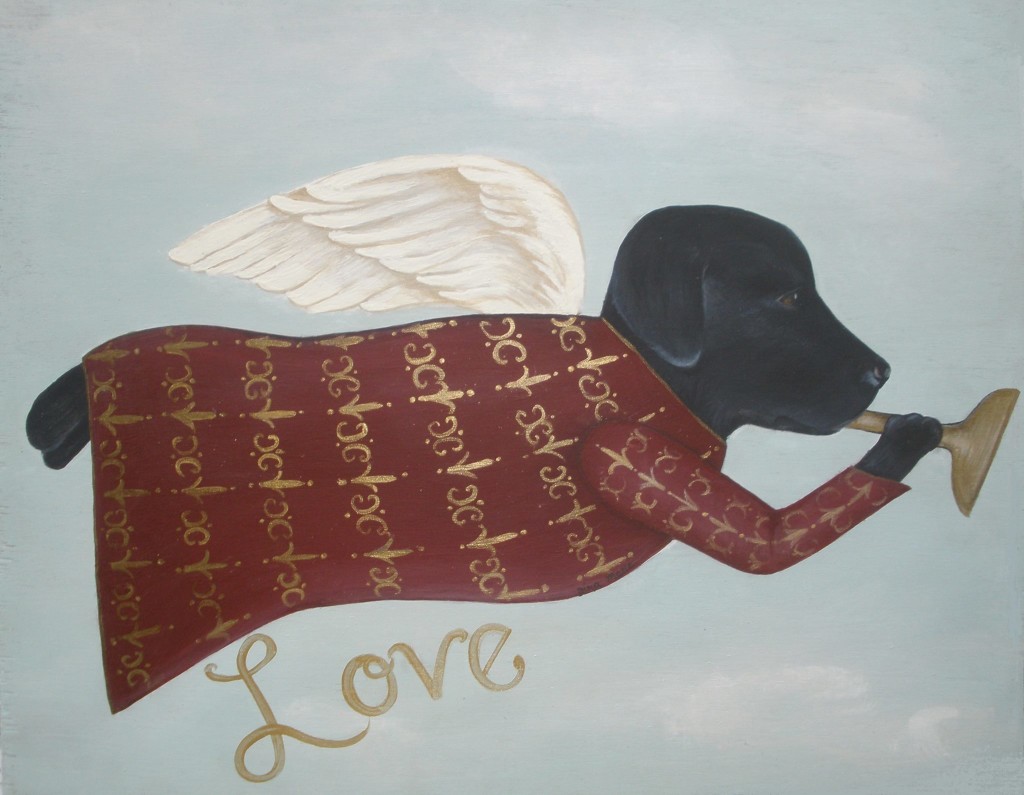 If you wish to have a pet portrait painted for a memorial please contact me: Dina@paintedbydina[dot]com