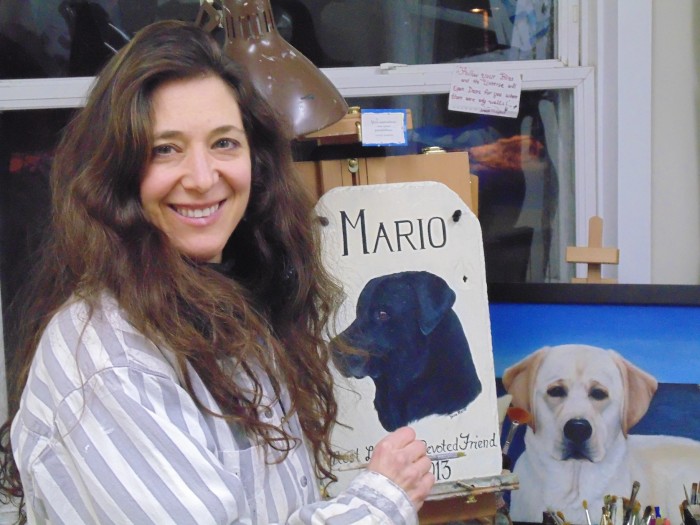 I am a self taught pet artist inspired by the passion I have for animals. I began drawing my Scottie dog when I was 7 years old. All my art projects were focused on my dog! I was so intrigued by animals; especially dogs so it's inevitable that I became a Pet Artist. In high school I practiced drawing many different dogs from photographs. This grew into painting and selling animal themed folk art and vintage signs at arts and crafts shows. Eventually I opened a shop, The Country Kitten, where I created and designed my own pieces. Years later after the loss of many pets I experimented with acrylic paints and canvas; I wanted to pay tribute to my pets who had passed away by painting each one of them. In 2005 I began painting Custom Pet Portraits professionally.
My work has been inspired by the animals I rescued over the years. And most recently my Black Lab 'Mario'; who crossed the Rainbow Bridge a few years ago. Mario was my Best Friend & we had a special bond even stronger than any other pet! He taught me many things about life and I decided I must do something special to remember the great dog that he was.
I am creating a series of Labrador Paintings in honor of him and a future book. I find great enjoyment in creating custom pet art and teaching animal painting to children and adults. I participate in a few art shows each year and have an online shop, donating a portion of my sales to animal welfare groups each year.
In addition to Pet Portraits, I have accomplished other art projects:
2016  Paint Party proceeds benefit Our Companions Animal Rescue- Sunset Pets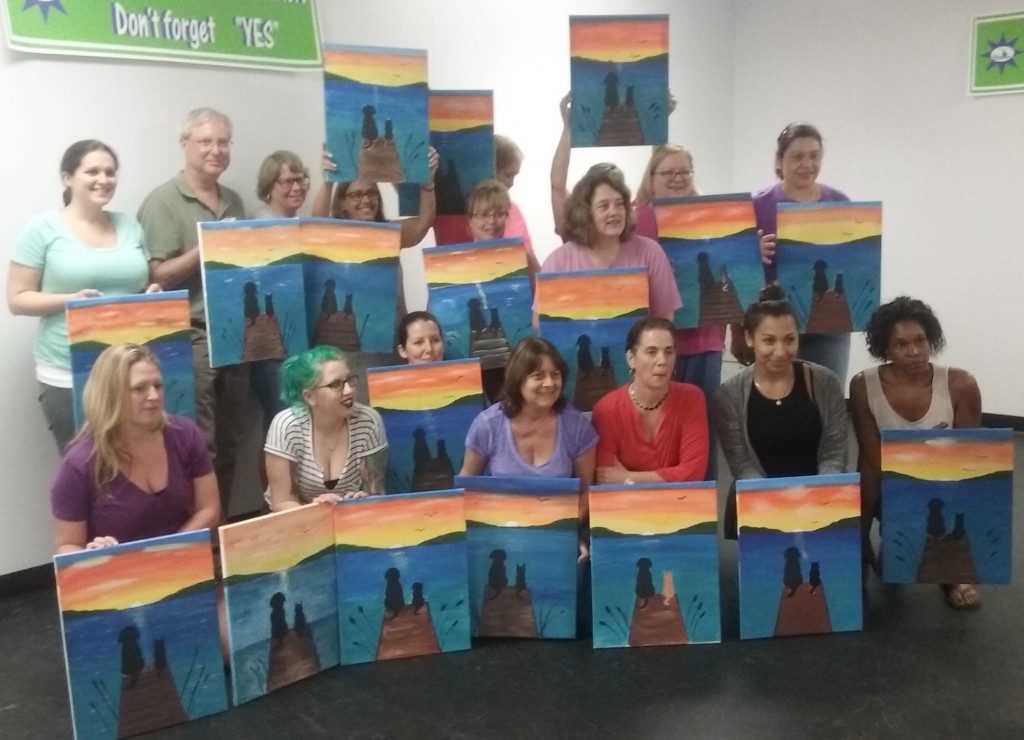 2016 Wine & Design – Teaching painting parties for fun, all styles and subjects.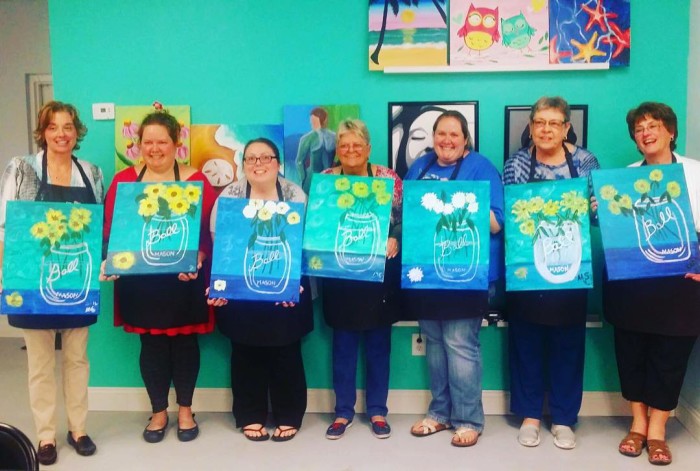 2015 Middletown Adult Education – Paint your Pet painting classes; 3 week class.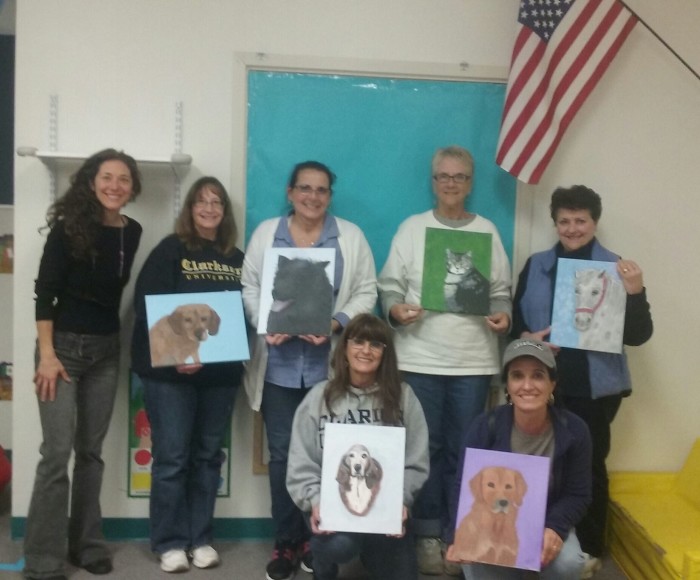 2014 Middletown Art Academy – Paint your Pet Painting Class
2014 Climate Change Call For Art, Dina submitted two paintings to a Vermont exhibition on Climate Change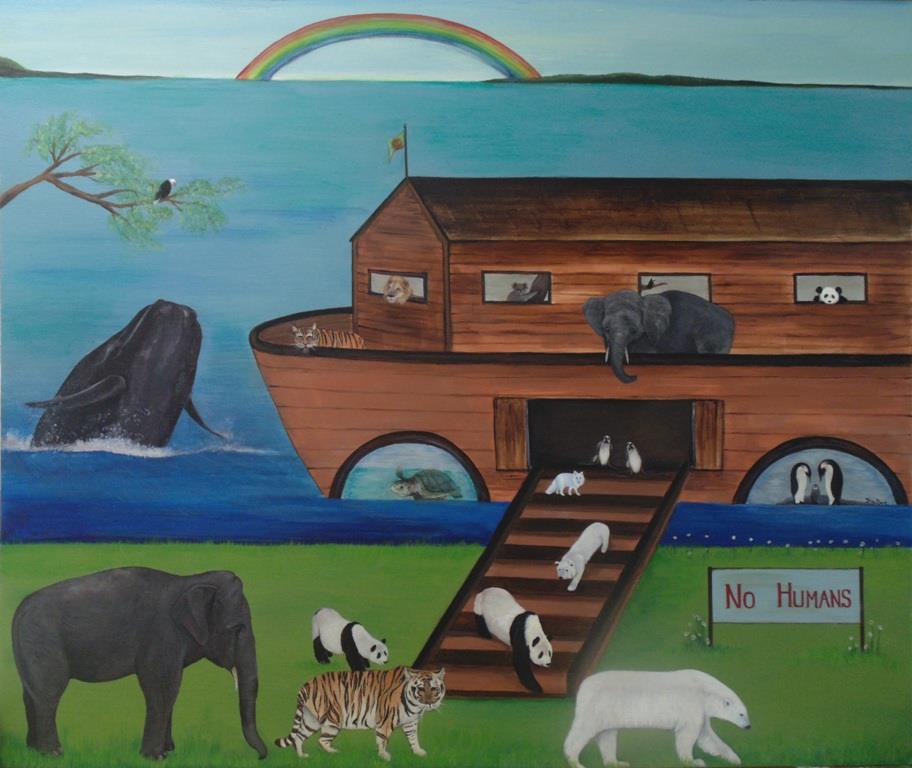 2014 Raining Cats & Dogs for Windsor Education Foundation – Artistically decorated Fiberglass Cats & Dogs to promote Art and Creativity! Two of my Labrador Retrievers designs were selected for me to paint for the auction, 'Beach Lab' and 'Guardian Angel Lab' in honor of Mario.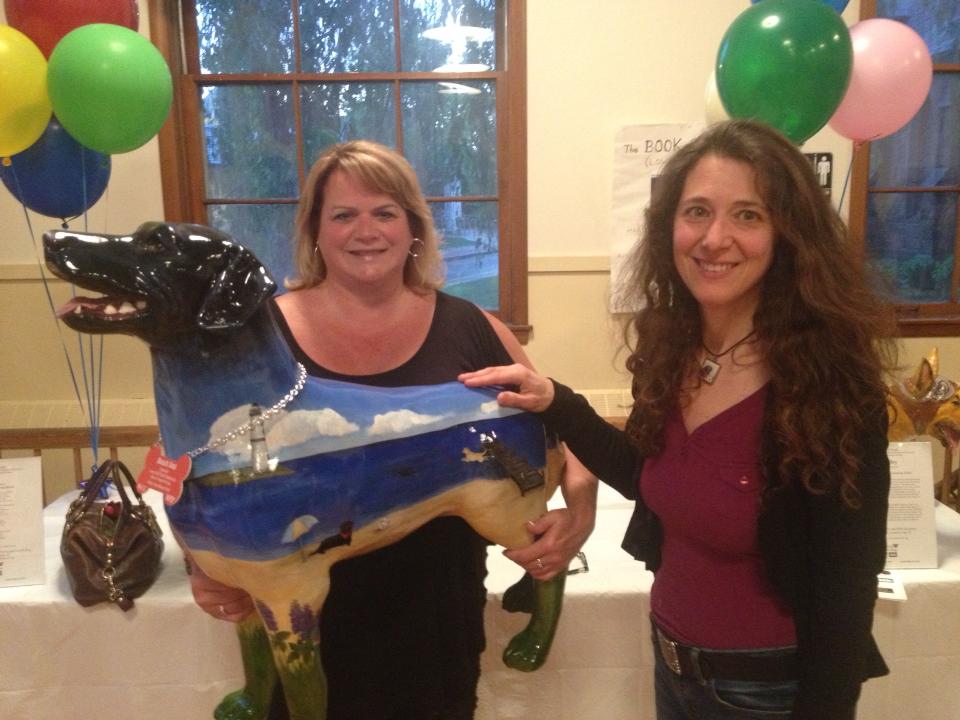 2013 -2015 painted 3 murals for a Connecticut-based Animal Sanctuary; 'Our Companions Animal Rescue'. I  donated a portion of the proceeds back to the rescue.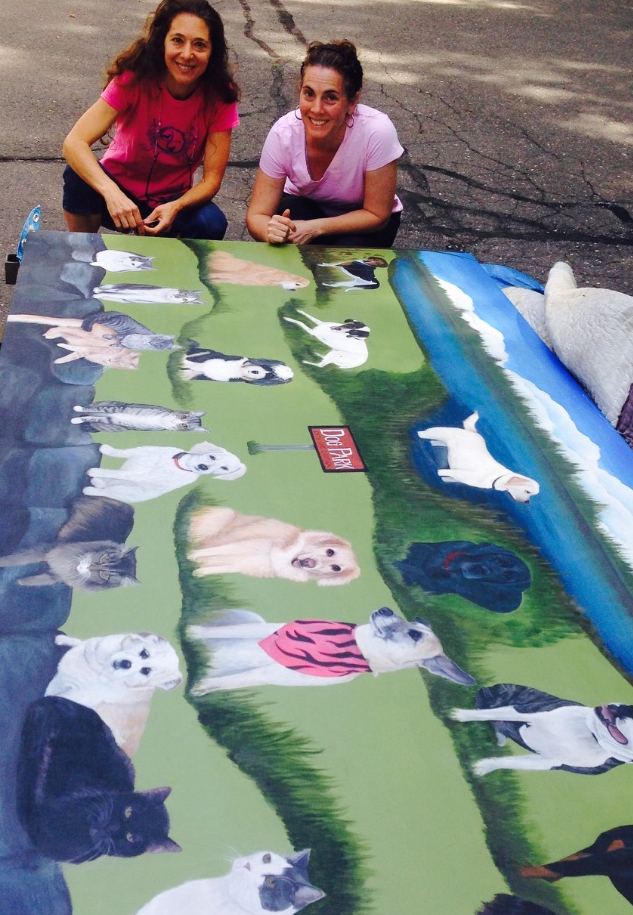 2013 – 2015 Assistant to artist Susan Rosano of New England Expressive Arts – We taught elementary school children to paint murals and oil drum art throughout schools in Connecticut.
2012 Illustrated children's book about a homeless dog; 'Roxy's Forever Home'.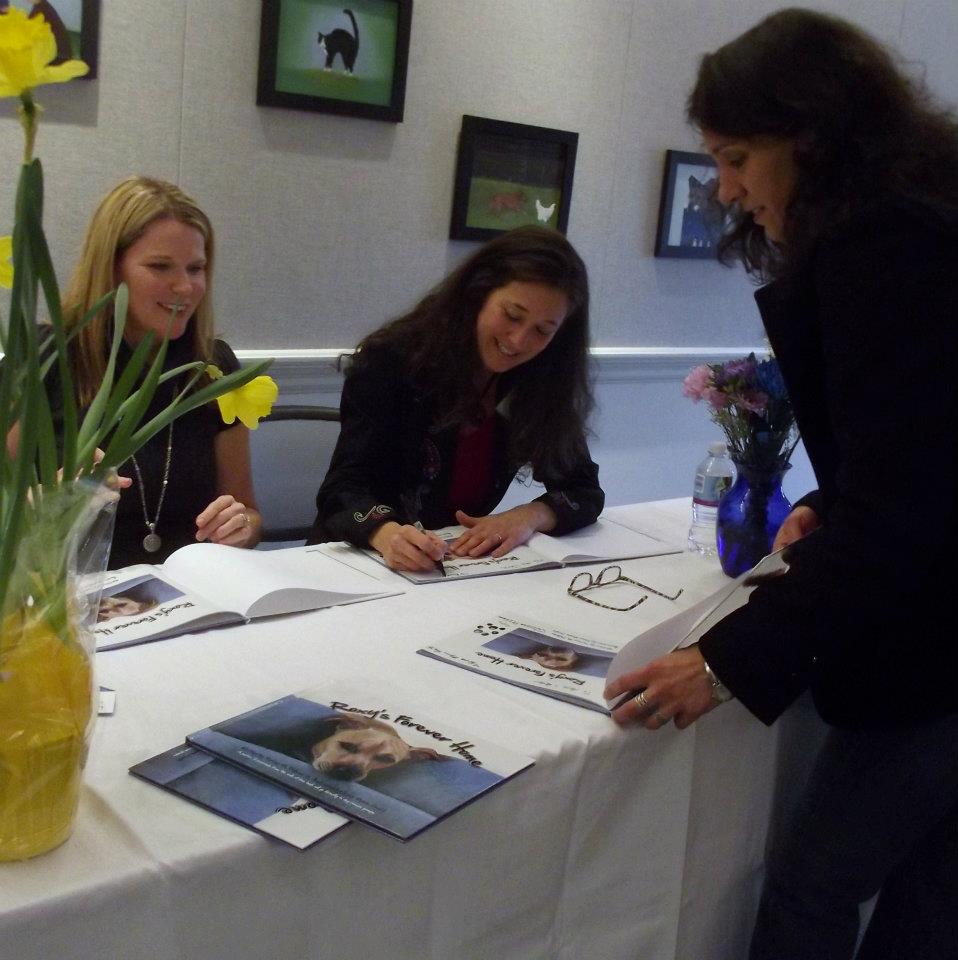 2008 -2009 Masonicare -Expressive Arts Therapist for Hospice patients
2008 Paws for a Cause – Windsor Education Foundation – Artistically decorated dogs and cats to promote art and creativity. German Shepard design was selected for me to paint.
2007 – Developing Art Institute – Lets go Wild Week! Drawing & Painting animals with children