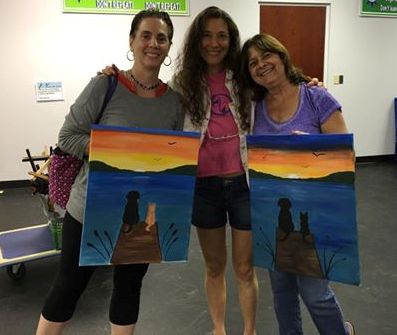 PAINT PARTIES ~ Dina is leading paint parties at ESSEX Paint & Sip!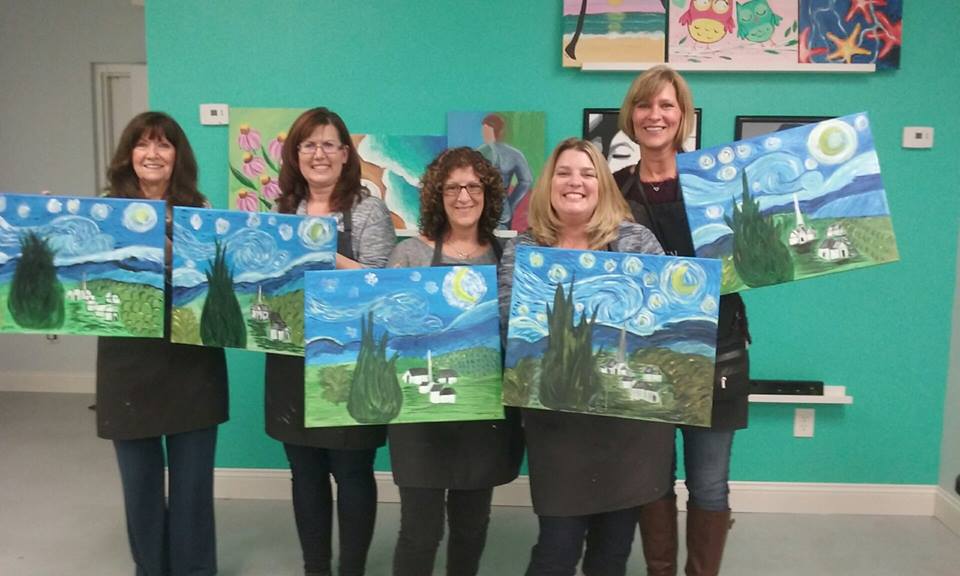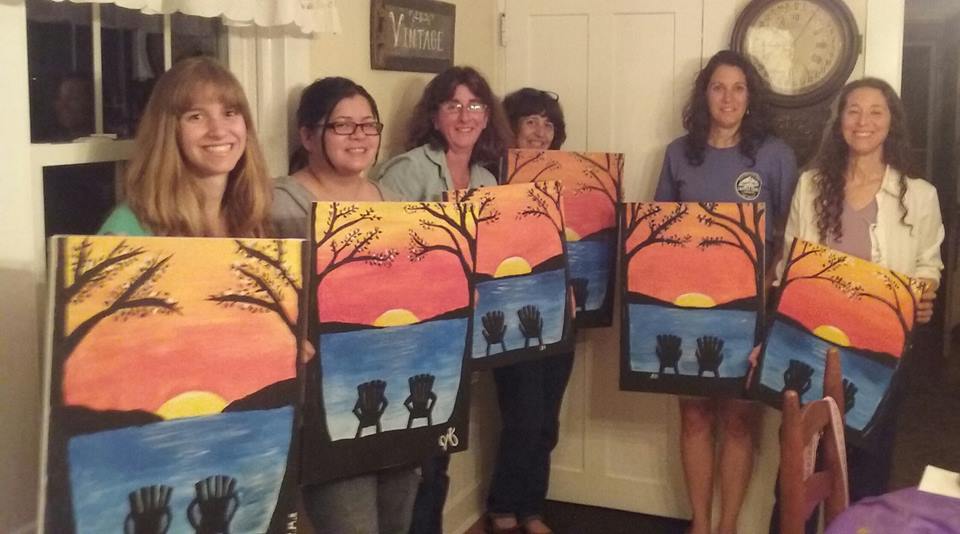 My portfolio has a variety of designs; any theme you would like to paint can be designed. Please let me know if you have a suggestion or a theme that I can create for you!
Call me 860-834-1778 or email dina@paintedbydina.com
*If you are interested in a Paint your Pet Party I will need a photo of each pet emailed to me before party so I can sketch it.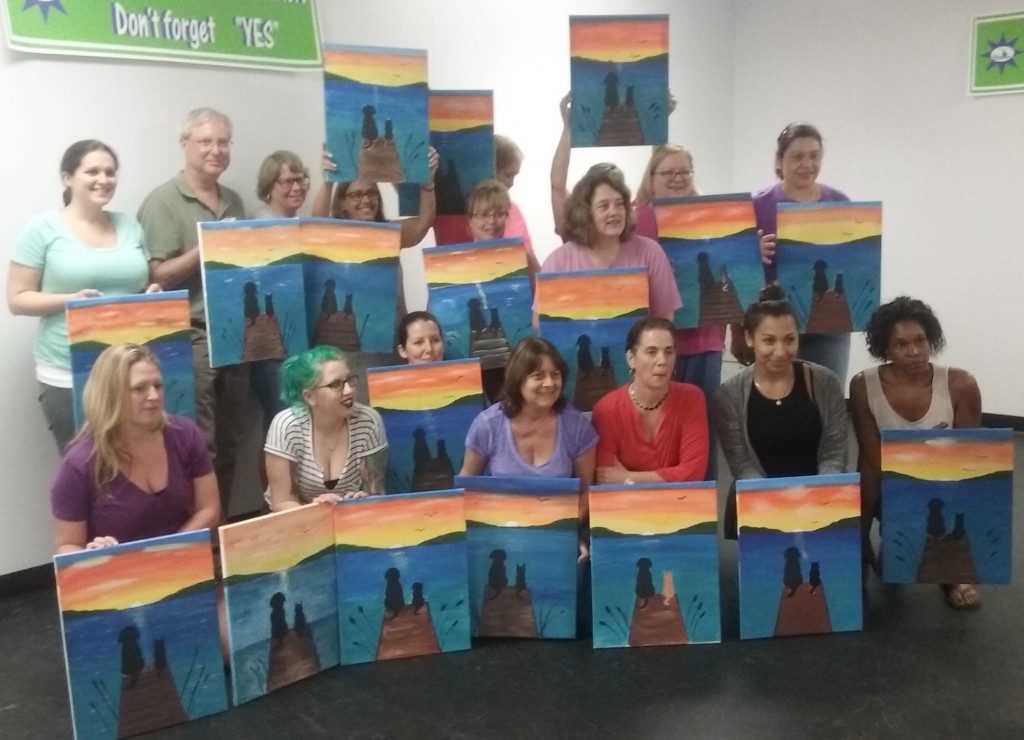 PAINTING FOR A PURPOSE  A great fundraising opportunity for business to support charities. These are Painting Parties dedicated to giving back to a specific charity. A portion of the proceeds will be donated. Contact me for more info!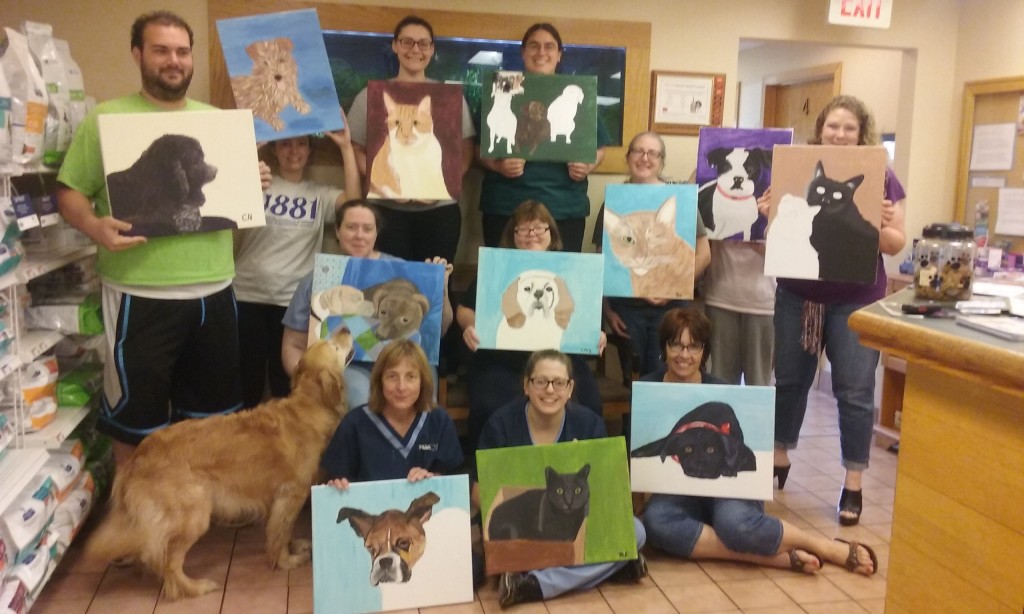 PAINT YOUR PET WORKSHOPS–a favorite of animal lovers! This class is longer and more time will be spent on painting your pet. I enjoy painting pets and teaching Pet Portraits is quite rewarding. Just email me a photo of your pet and I will sketch it on a 11 x 14 or 16×20 canvas for you to paint.
You can bring your reference photo to class and we work together to create a pet portrait you can be proud of.
All supplies are provided and the painting is painted in acrylic paints.
Class fee is $45.
Class lasts 3 hours.
*ADVANCED PET PORTRAIT WORKSHOP – 4 week class 2.5 hrs ea. $150
PRIVATE ART LESSONS
I teach pet portraits for individuals who are interested in learning without the distractions of a class.
Beginners are welcome: everyone is born to be creative and can develop their own style. I will encourage you along the way. You will be surprised at what you can create! Supplies are provided; I use acrylic paints.
You will need to email me a close up detailed photo of your pet and I will sketch it onto a 11×14 canvas.
*I also teach drawing for beginners. If you or someone you know is interested please contact me.
WHY I LOVE TEACHING PAINTING
I enjoy meeting new people and realize that I have something more to offer as an artist. Its rewarding to build confidence in both children and adults and all they really need is encouragement!
It seems as we grow older many people loose confidence in their creativity, feeling they don't have the skill or they aren't artistic. Classes should not be intimidating. It's not about being 'an artist'. Its about unleashing creativity and using imagination!
It's fun to go and help people who may have never painted or think they can't do it. I saw amazing results because the students were committed, and it's always surprising to see the various styles people come up with on their own.
In 2014 I was asked to teach a Paint Your Pet class for adults and enjoyed it! This inspired me to teach a series of Pet Painting Classes for Adult Education in 2015.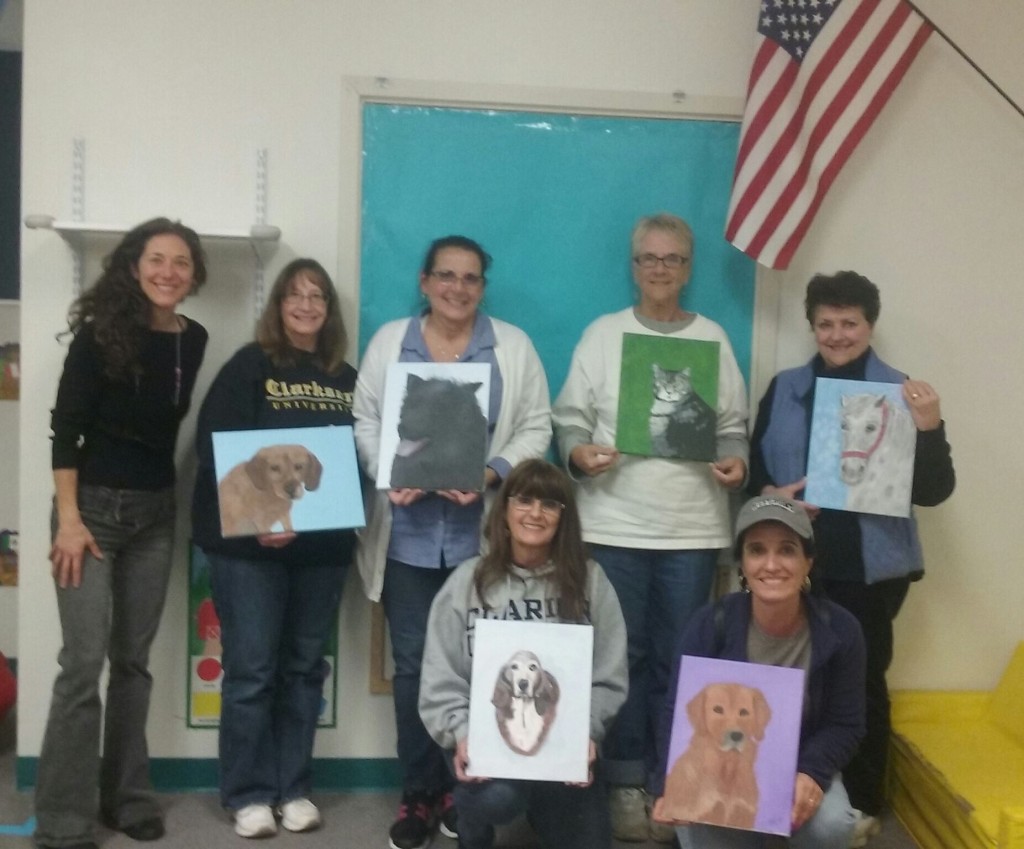 I assisted my cousin Susan Rosano from NewEnglandExpressiveArts.com in helping elementary school children with painting and other creative projects for the Art programs.
Children use their imagination and are naturally creative. I allow kids to create however they want to and it's interesting to see the ideas they come up with! Here are some oil drums we painted: